Rent-To-Own--both simple and secure.
A very inexpensive and affordable way of ownership for you who is dreaming of your own residence but wants to avoid expensive mortgages we offer to you exclusively a hire purchase which implies that you hire the residence for up to 5 years and then take over the ownership of the residence as soon as the leasingperiod ends.
You can whenever you want during the contractperiod decide to buy the residence to the price satated by the signing of the contract. There is no further charges or rises interms of the price during all the contractperiod.
Prices from 19.000 THB per month that are falling from rapidly during the contractperiod.
In all Hire purchase rates include optional package STANDARD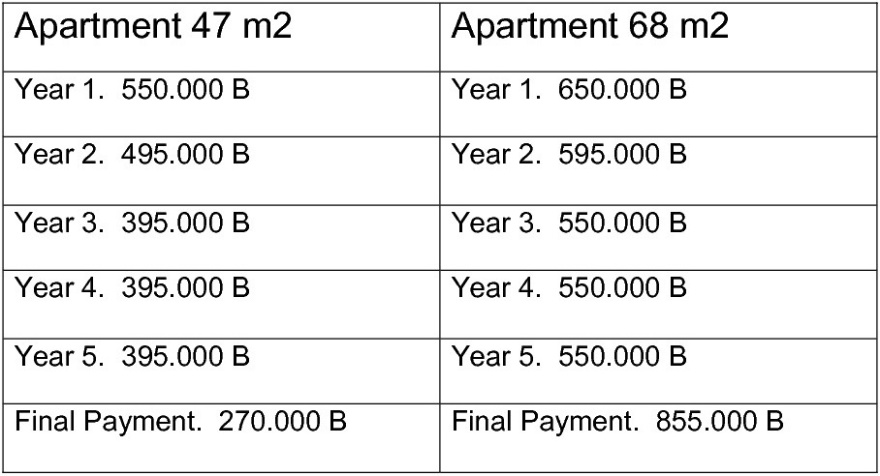 In all Hire purchase rates include optional package STANDARD