The Ultimate Beach lies between Ban Phe and Mae Phim and just a few minutes walk-distance away from the popular Chakpong Beach we are now building the Green Abel, a area with 24 apartments and 3 houses.
An oasis with a feel of home, quality and comfort.
Discover your new breathing!
Green Abel means Green Breathing and that's exactly what we have thought. A place where you can have your own breathing by disconnecting from the stessed everyday life and instead fill yourself up with fresh new energy. You simply get a moment of relaxation, while you are close to the most wonderful facilities including both pool and beach! Welcome to Green Abel!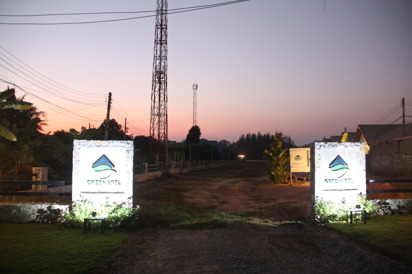 An awesome house or a classy apartment? The choice is yours! Green Abel consists of nice free-standing houses and handsomely arranged apartments of the highest quality in a so called
''condominium''.
The two house-models are carefully created with focus on homely design, however, the most important thing is that we offer you our total care of both houses and flats. We leave the decorating to you so your personal touch can be found in your new home. Mix and match after your choices of tiles and cement and your other carefully chosen colours on walls and roof.
For the apartments there is a well planned pool area with focus on relaxation! You will find an relaxation pool for a moment of extra enjoyment. (Search for shadow or enjoy a big portion of sun in order to keep the sunburning alive).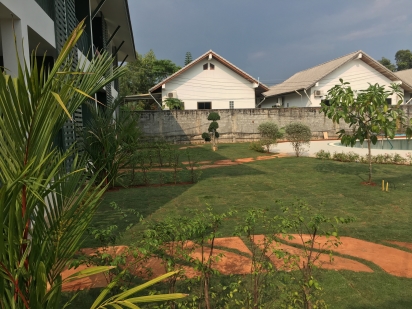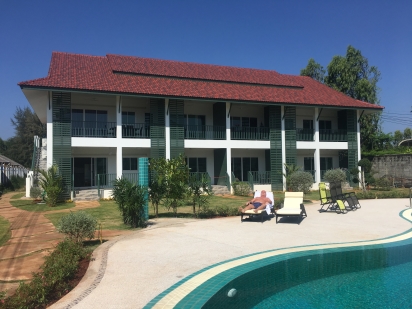 The standard on all mounted kitchen and bathroom articles are high and carefully chosen. Energy cheap household appliances and a stove with induction cooker for the best possible energy saving obviously has a positive effect on the enviroment. Also, all irrigation of the area is made with water from near-living streams with its own pumping system.
MAKE YOUR DREAM COME TRUE
You only sign one contract for your estate and then you get time to plan other things until the moment where it's ready to move into. We improve your safety through being with you throughout the buying process from the contract til the actual tranfer. By choosing Green Abel through sunshine-house you have chosen a stable supplier with great experience and wide knowledge of design, building and selling houses and apartments in Thailand. Lean back, your trip can begin!